BEEN THINKING ABOUT BUYING WHOLESALE NAIL POLISH?
Hey there!
Are you looking for something new and special for your beauty salon or store? Do you want products that will impress your customers and keep them coming back to you?
We got so many 'thankyous' from salon stockists who were using our nail polish in their salons previously, but didn't think to retail it as well. It just never occurred to them that there would be a nail polish so glossy and packaged so beautifully that their clients would want to buy it for themselves. Crazy, huh?
"Absolutely in love with Gloss & Co nail polishes! After 15 years in the industry, I have tried my fair share of polishes and these really are outstanding. Quick drying, long wearing, great quality and a pleasure to work with. Gorgeous colours that are timeless yet totally on trend.."
Melissa - Salon Manager
Proudly cruelty-free
Looking back, I got pretty excited! As you can imagine, since the beginning of Gloss & Co, I've met with and talked with so many people about all things nails and beauty and cosmetics.
I've learned that times are changing so fast and women are so much more aware of the products that are being used on them, and using less toxins and harmful chemicals has become incredibly important.
And although Gloss & Co has always been and always will be cruelty free (because we love animals too), more people are demanding that animals be left out of research and cosmetics -- and rightly so.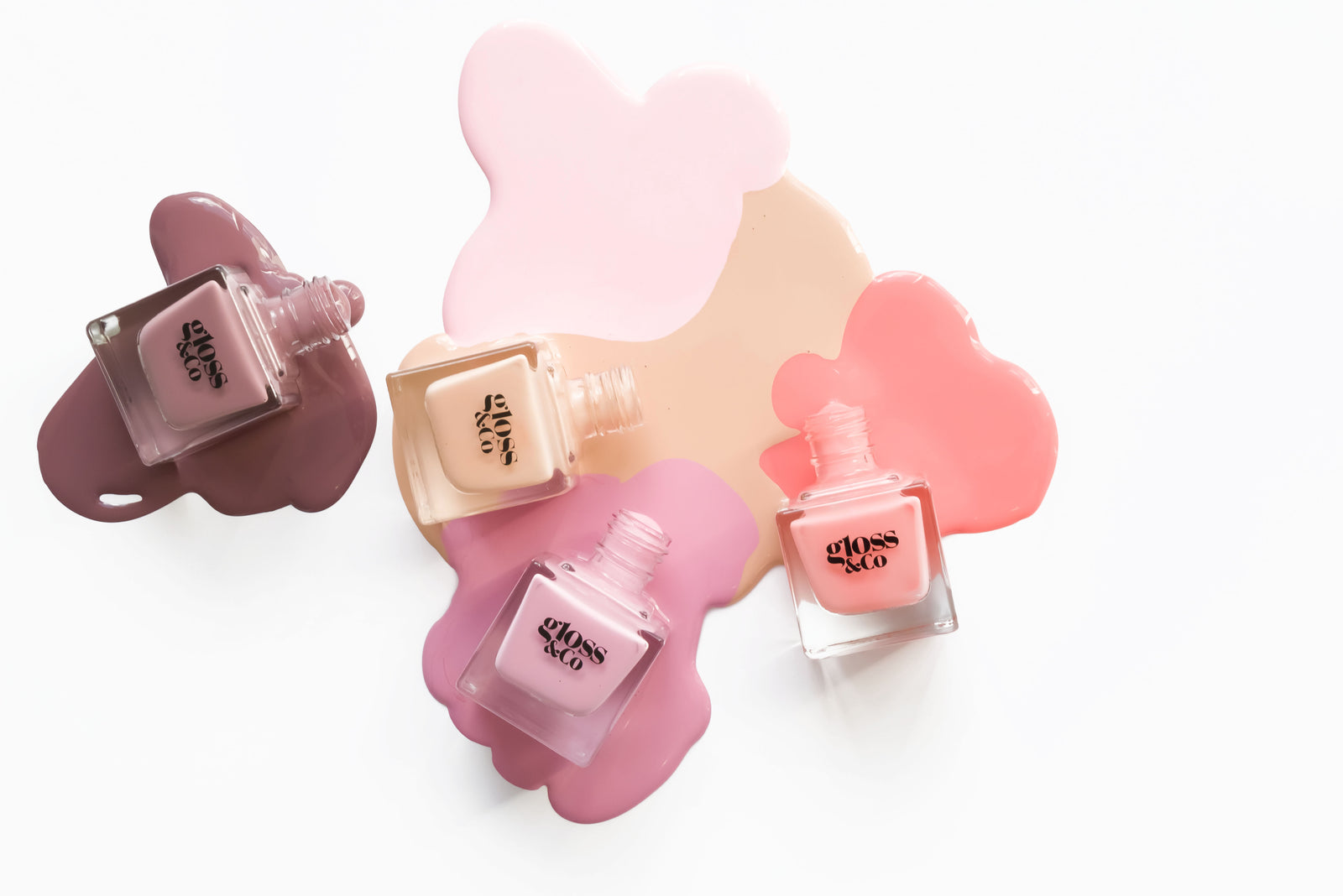 Beautiful, safe & affordable
As I'm sure you know, beauty salons and stores are under much more pressure nowadays to provide not only the most effective, but the safest products to their customers at an affordable price. Purchasing bulk nail polish at wholesale prices provides an opportunity to offer your customers beautiful non-toxic nail polish that they will absolutely love.
Made in Australia, our nail polishes are free from more than 5 potentially nasty chemicals as well as many others that just aren't needed to create a long lasting and glossy finish. 
And while all of our days are different, there are a few things that we can all can relate to. We all want to look good and feel good while we are busier than ever before.
Everybody loves a beautiful manicure, but how about one that dries fully in just minutes, and will outlast even the toughest workload? Our polish is UV activated, which means that it dries super fast in any light.
Little known salon tip: In fact, we also found out that when using our quick drying polishes, if you'd like them to dry even faster still, pop them under a reading lamp or salon UV or LED lamp between coats. They dry almost immediately with a gel like finish.
A brand new non-toxic nail polish that looks and feels like gel but doesn't require soaking to remove. Now that saves everyone a lot of time, keeps us healthy and looking terrific!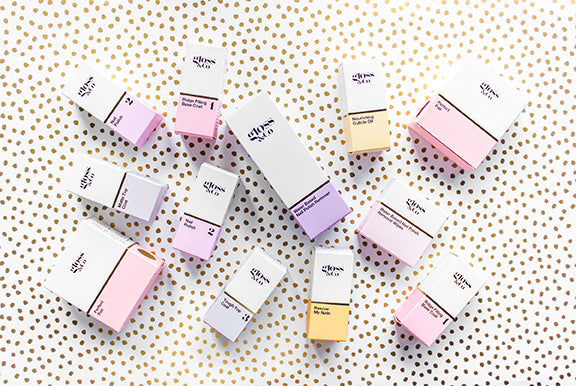 Why choose Gloss & Co as your nail polish supplier?
Our nail polishes are individually boxed and packaged beautifully for gift giving at an RRP of just $24.50 each. It's the perfect solution for customers buying themselves a treat or treating their friends with something special.
You can also view our current collection or get style inspiration by following us on Instagram @glossandco 
"The products themselves are all simply stunning. From the formula through to the range of colours. The high quality and brands outlook (five-free, ethical) is the main reason I love selling and using Gloss & Co. I cannot recommend Gloss & Co highly enough!"
Rachael - Salon Owner